Save Up To 52% On Your Next Botox & Filler Treatments!
Get your next treatment done at our world-class Academy ━ save up to 52% off retail prices! Do you dream of getting all the VERY best Filler and Botox treatments for less? Now you can! At Wake Up Beautiful we are all about getting you the fabulous results you want. Guaranteed!
Save up to 52% on your treatments! 😮
Get Real Natural-Looking Results!
All procedures are performed as we train medical professionals to be master aesthetic injectors in our academy setting.
TAKE ADVANTAGE OF OUR "WOW" PRICING!
Secure your appointment today and take advantage of unreal pricing!
If you book an additional service after your application approval, get an instant $40 off the service of your choice!
LIP FILLER BEFORE & AFTER
"I loved the experience I had being a Lip Filler model for the Academy. The Medical Interns were learning innovative techniques. I love how natural my lips came out, couldn't be more happy with them. I will be coming back in the future."
TOXIN INJECTION BEFORE & AFTER
"I truly loved my experience getting toxins at the academy. The Medical Interns educated me on being consistent with getting toxin every 3-4 months. I will definitely make sure to be consistent with this to prevent any future wrinkles. I will definitely be coming back!"
Jeuveau INJECTION BEFORE & AFTER
"Thank you so much for this amazing experience. I was very impressed with how the Jeuveau worked for me. I will be coming in a few months to be consistent and to also prevent deeper lines. Thank you!"
LIP INJECTION BEFORE & AFTER
"This is my first time getting my lips done and I could not be happier with my results! I love my lips! The Medical Interns did a very good job! Thank you!"
Come see the EXPERTS at Wake Up Beautiful
Receive treatments such as beautifully hydrated lips, smooth forehead, lifted eyebrows, contoured cheeks or our famous lip flip for a fraction of the price!
Wake Up Beautiful is celebrating our 22nd year helping you feel confident. We are proud to offer you an opportunity to model for some of the very best injectors in the industry as we train medical professionals to be master aesthetic injectors in our academy setting! Discounts of 50% or more on the top brands with the best injectors in the industry.
WHAT SHOULD YOU EXPECT GETTING YOUR TREATMENT WITH US?
Hello my name is Brandi Langley. I'm the Founder and CEO of Wake Up Beautiful Spa and Academy which for the last 20 years has been proudly helping people reach their full potential by feeling confident in their own skin.
 I firmly believe that when we feel confident in our appearance it translates into more confidence in all aspects of life!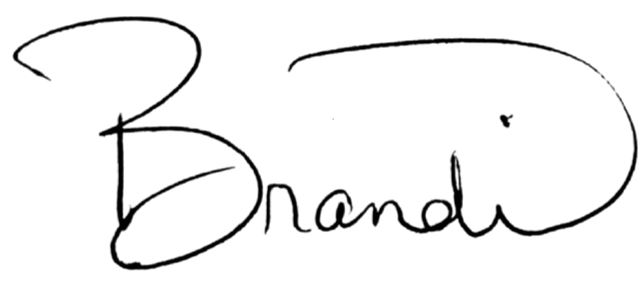 SAVE UP TO 52% ON YOUR NEXT BOTOX & FILLER TREATMENT AT OUR TOP-RATED ACADEMY!
We are more than just a MedSpa. Wake Up Beautiful is THE #1 Academy and Mentorship program for medical professionals becoming master injectors in the aesthetic world. 
Get your BOTOX, Fillers and so much more at COST! That's up to a 52% savings! The results you have been dreaming of your entire life can now become a reality!
👉 Must pre-purchase your appointment
👉 Limited spots apply book now or get added to next months wait list
👉 No cancellations or rescheduling of appointments
HELP OUR MEDICAL INTERNS GRADUATE
GET YOUR BOTOX and/or filler treatments 50% off!
100% SUCCESS RATE FOR OUR GRADUATES
Wake Up Beautiful is the premier medi spa in Orange County and proudly the VERY FIRST and ONLY true mentorship aesthetic injecting academy in the United States.
(Limited # of Appointments Available!)
SAVE UP TO 52% ON YOUR TREATMENTS!😍
30131 Town Center Dr. #107, Laguna Niguel, CA 92677
Have questions before you book? Schedule a free 15 minute consultation below!
After you reserve your appointment below, the Wake Up Beautiful Academy team will be in touch to let you know more details and confirm your appointment time. 
Deposit required after consult to book an appointment.
30131 Town Center Dr. #107, Laguna Niguel, CA 92677